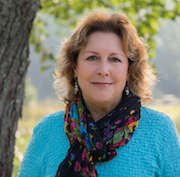 Megan and I had an amazing conversation with Maria Castillo.  We went past the regular past life conversation and discussed what happens between lives.  Maria told us what it was like to work closely with Brian Weiss and to have two of her cases in his latest book.
One of the most fascinating parts of the conversation focused on experiencing lives on different planets and of being something other than humanoid.  I don't want to ruin the surprise for you, but our soul can inhabit some very interesting bodies!
Some of the topics we covered:
clearing phobias and physical ailments with past life regression
what happens between lives
what it's like to be hypnotized
amazing case stories
Maria C. Castillo is a bilingual Licensed Clinical Social Worker in private practice with over 25 years of experience. She received her MSW from Hunter College in New York City. Maria has worked with a variety of clients and issu
es as a therapist, taught Social Work as an adjunct professor at a local university, and has appeared on television and radio. She was certified in hypnosis by The National Guild of Hypnotists and trained in Past Life Regression with Brian Weiss, MD. Maria is very honored to have been a contributing author in Dr. Weiss' latest book Miracles Happen:  Transformational Healing Power of Past Life Memories.  Two of her past life sessions with clients were featured in the book.  As a certified Life Between Lives Therapist trained by The Newton Institute and Michael Newton, PhD., she is available for private sessions as well as speaking engagements on the subject. Maria's sessions may be conducted in Spanish. She would like to offer everyone the experience of connecting with their soul and often leads workshops to familiarize individuals with regression to past lives and the afterlife.
Listen to This Episode
Learn more about Maria at her website: www.lifebetweenlivestherapy.com
You can subscribe to us on iTunes, Youtube, and Stitcher.  Remember to leave a review if you can.
Thanks for listening!
XO Rachel & Megan
Soulfullpreneur Radio – Spiritual business specialists Rachel Archelaus and Megan Crandlemire will bring you inspiring conversations with people who are living their soul purpose. Frequent guests include psychic mediums, channelers, coaches, artists and authors. We end every show with psychic readings and business coaching – we welcome your questions about your spiritual business or life purpose journey.